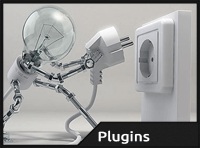 Golaem announces Golaem Crowd 1.5, the latest update to its crowd simulation software for Autodesk Maya. New version brings one new feature. Now it allows you to see your crowd sims directly inside the Maya render window.
In the past users would have to export the characters' baked geometry, which wasted significant time and storage space. Golaem Crowd now exports a much smaller particle cache, reconstructing the geometry at render time.
The system works with the native Maya versions of mental ray, V-Ray
and RenderMan.
French award-winning VFX studio Mikros Image also used new Geometry Instancing technique to fill a stadium in the last Nissan Juke commercial.
For more details visit: Golaem
Tags:
3D plugin
,
3d graphics
,
cad software
,
3d exploison
,
3d vizual effects
,
physx
,
plugin for Maya
,
Golaem
,
Golaem Crowd
,
crowd simulation