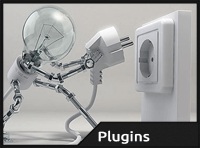 Basefount Technology has released an update for Miarmy, its crowd-simulation system for maya
. Miarmy is a brand new set of Maya plugins for crowd simulation, behavioral animation, creature physical simulation and rendering. The main new feature in Miarmy 1.5 is an update to the Mesh Drive system introduced in version 1.2. Mesh Drive 2.0 enables users to send a Maya file directly to the renderfarm for batch rendering via a "procedural primitive method" that removes the need to calculate a geometry cache.
This version also brings many smaller updates to the export, rendering, animation and AI systems. Miarmy 1.5 Professional is available now for Windows and Linux, priced at $950 for a node-locked licence. A free Express edition of the software, which limits renders to 100 crowd agents, is also available.
For more info visit: Basefount Technology
Tags:
3D plugin
,
3d graphics
,
cad software
,
3d exploison
,
3d vizual effects
,
Maya
,
plugin for Maya
,
Miarmy
,
Basefount Technology