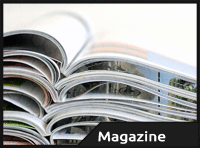 Last issue of 3D Creative is again full loaded of interesting tutorials. Amazing cover picture is created by Andrew Baker. In this issue you can find out more than how he creates his stunning images. 3D Creative brings an interview where he talks about how he found a home at Weta Digital or what it's like working on one of the most eagerly anticipated films of year: The Hobbit.
This month you can see two fantastic artists tackle the unwrapping stage of the character production series, which focuses on the modeling
of an old man's head. Now they have covered the creation and the detailing of the head models, Rodrigue Pralier shows us how to prepare the model for texturing in 3ds Max, whilst Anto Juricic presents the same process in Maya.
Continuing the tutorial
series covering FX, Particles and dynamics, Matt Chandler and Mike Zugschwert show how to create realistic flames. With Matt working in 3ds Max and Mike in Maya, they demonstrate how to develop these simple particle setups to include emitters and burning fuel sources.
Moving onto the third installment of Building Droids series, Jack Zhang takes the 2D concept and technical drawings we provided him with and shows us how to build an accurate 3D model of a fighter droid.
Christopher Brändström brings Armored Beasts series to a close this month. In final chapter Chris shows us how to create an armored cat by creating a basic concept process in ZBrush and composition in Photoshop, whilst throwing in some helpful pointers.
For purchase this issue, visit: 3D Creative Magazine
Tags:
CAD design
,
making of
,
3d portals
,
3d comunity
,
3d tutorials
,
visual effects
,
ZBrush
,
Maya
,
magazine
,
3D creative