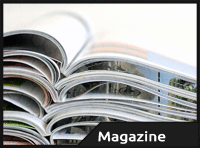 Last issue of 3D Creative is again full loaded of interesting tutorials. Amazing cover picture is created by Oleg Nikolov. Oleg explains how his design concept for Bagpiper was influenced by Bulgarian folklore, while also covering how he used ZBrush extensively to model and pose his mystical character.
In this issue continues the fascinating FX, Particles and Dynamics series where industry professionals talk us through how to animate leaves falling from the tree. Matt Chandler is our instructor in 3ds Max while Mike Zugsschwert leads the way in Maya.
Building Droids series is an invaluable source of tips and tricks, and this month is no exception as Fábio M. Silva shows us how he turned a cool concept of a pleasure droid into a cool 3D model using 3ds Max. Fabio kindly shares his step-by-step approach to modeling the droid and talks us through how to create each part using simple modeling tools and TurboSmooth.