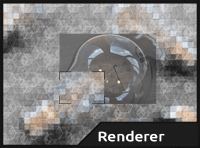 Indigo renderer is an unbiased, physically based and photorealistic renderer which simulates the physics of light to achieve near-perfect image realism. Indigo 3.2 introduces new features such as the groundbreaking new sun & sky system, direct integration into Cinema 4D, and major performance improvements. All these features, together with new documentation and tutorials, make this the most powerful and easiest-to-use Indigo yet. Indigo 3.2 is free for Indigo 3.0 owners. Indigo is available on Windows, Mac OS X and Linux, with exporters for Sketchup, 3ds Max, Revit, Blender, Cinema 4D, and Maya.
What brings new version:
Sun & Sky system – is based on highly accurate atmospheric simulation
Performance improvements - Pure CPU rendering speed is up to 2.5x faster in CAD scenes and 20 - 50% faster in most architectural scenes, as a result of significant optimisation efforts in the core since Indigo 3.0.
Streamlined material editing - The new material editing interface is more compact, easier to use and places a stronger emphasis on workflow. The new material painting tool allows you to apply materials to objects simply by clicking on them.
More robust - Indigo now robustly handles all scene scales much better than previous versions
Native integration with Cinema 4D– allows fast material and render previews, and enabling a much tighter workflow
Indigo renderer 3.0
Tags:
3d rendering software
,
3D renderer
,
render farm
,
photorealistic rendering
,
3d visualization
,
Indigo Renderer