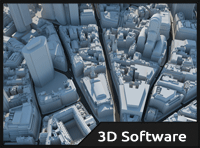 After 3.5 years of work and collaborative development is new stable version of GNU Image Manipulation Program (GIMP) finally released. This version of GIMP is equipped with a wealth of new features, including some highly requested ones. Keep reading to find out exactly what GIMP 2.8 has to offer you in areas such as the user interface, tools, and plug-ins.
With this version are coming some long-anticipated features such as layer groups, on-canvas text editing, advanced brush dynamics and the much desired optional single-window mode. In this new version developer team also started applying other important changes to the user interface that bring us closer to matching their product vision. Product vision is mentioned as that GIMP is a high-end photo manipulation free application and supports creating original art from images and is easily user-extendable, by 'one-click' installation of plug-ins.
Some changes in User Interface
Single-Window Mode - you can toggle between the default multi-window mode and the new single-window mode through the Single-window mode checkbox in the Windows menu
Multi-Column Dock Windows - allows dockable dialogs in a dock window to be placed in multiple columns
Layer Groups - lets users organize their compositions better through the introduction of layer groups which allow layers to be organized in tree-like structures
Some new Tools & Plug-ins
Brush System Improvements - The brush dynamics engine has been expanded considerably, making almost all aspects of the brush engine drivable by a multitude of inputs, all of them configurable with their own response curve
Tool Preset Improvements - You can now save existing state of any tool as a preset and give it a meaningful name. The presets are accessible from a new Tool Presets dockable dialog and additionally can be tagged so that you can easily manage a lot of presets.
For Tablet Users- A new experimental widget was added to meet the requirements of graphic tablets users. The widget combines a slider, a label and a numeric value control which simplifies adjusting a value using a stylus, better visualizes the current value and provides a more compact UI.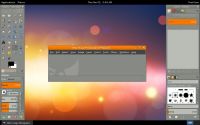 For more details visit: GIMP
Tags:
architectural visualization
,
2d modeling software
,
2d animation software
,
photo editing software
,
GIMP