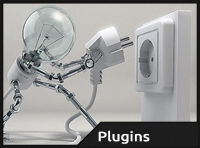 Basefount, a company obsessed with animations, VFX technologies and software development, announced the release of Miarmy 4.5. Miarmy (read My Army) is a Human Logic Engine based Maya plugin for crowd simulation, AI & behavioral animation, creature physical simulation and rendering. Using Miarmy you can create human fuzzy logic network without any programming and node connecting supporting a standard production pipeline, reference, HumanIK and Motion Builder. Using the integration of PhysX: ragdoll, RBD emitters, force field, cloth, wind, fluid, you are able to create awesome crowd VFX using Maya particles, field, fluid and transform. The new version comes with some new special features and improves lots of features already seen in the previous versions of Miarmy. Between the new features belongs a new jump system allowing agents to jump among the trees in the forest. It's therefore easy to create randomize actions of climb and jump and also allowing us to determine which trees the agents can jump on or not. The best of it at the end, Miarmy 4.5 is free of charge forever.
Smooth UV/Curve Pin
Smooth UV/Curve Pin can control the "landing time" of agents when they work with CCT. This is a very important development for Ant-Man Film. It can make the UV/Curve pin more natural and smooth.
Geometry Logic
With geometry logic tool, we're able to make the agent interactive with Maya models more precisely. We can have our agents align the normal, move along with surface of geometry, achieve the roll/pitch results.
2 Sides Road
We can create the road by more natural way. Each road can be defined and controlled by 2 sides, and we can easily create the road with arbitrary shapes/width for making them fit all different conditions.
Cloth Optimization & Acceleration
Cloth system has been optimized in this version, now it can collide with terrain ground, much faster when reset, and also faster to display.
Viewport 2.0 Full Support
Miarmy supports viewport 2.0 now, also, the speed of viewport is 1.5X faster than older viewport 1.0. Now from Miarmy 4.0, our viewport has already get about 10X speed up of display.
More Improvements
Cloth simulation reset with 3X speed up
Crash when load Miarmy
Mesh Drive using Real Agent ID, fixed the bug when using cloth randomize when Mesh Drive Render
Agent Simulation Attribute can be setup randomly
Crash when Maya batch mode
Arnold Motion blur length can be setup
Udim for V-Ray DSO mode
Udim for 3delight mode
For more details visit: More information at