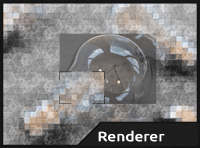 Thinkbox Software has released Deadline 6.0, the latest update to the renderfarm-management system. The release features a redesigned, more customisable UI, featuring live data refreshing and a new graph view showing the status of a render farm at a glance.
The backend has also been updated, now featuring a more scalable MongoDB database; and support for the Amazon EC2 cloud has been built in, with simple menu options to start, clone or stop cloud machines.
Deadline 6.0 is available now for Windows, Mac OS X and Linux. Each node licence costs $185.